This rare Fang reliquary head once belonged to French art dealer Paul Guillaume, who played a major role in popularising African art in Europe during the early 20th century.
It's expected to sell for around $1.1m-1.7m at Sotheby's on June 13.
The Fang people inhabit the tropic regions of Africa's west coast, although evidence suggests they originate from the sub-Saharan regions further south.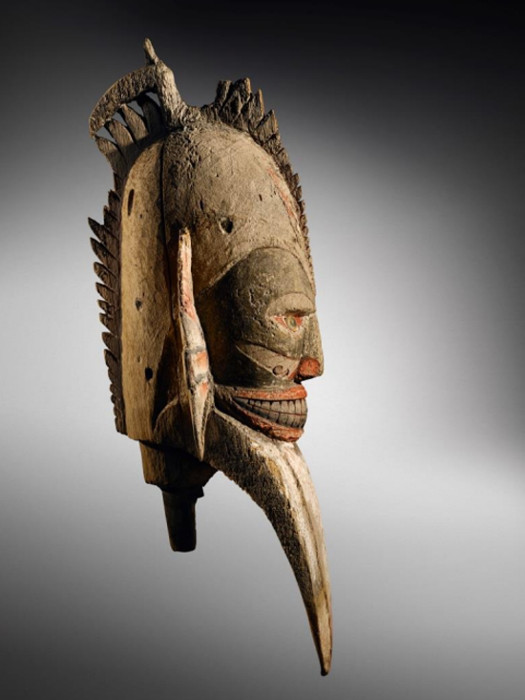 The large piece is a powerful piece of sculpture, created to symbolise an ancestor. The head is revered in Fang culture and these representations were kept safely in the homes of the tribal chiefs – never to be shown in public.
Fang carving is highly prized for its transcendent beauty and delicate artfulness. Unusually, there is a huge amount of variation in style. A Fang mask holds the world record for a piece of African art, having sold for $6.3m at auction in 2006.
These abstract works of art would influence artists in the west to explore new methods of representation. This effect was particularly acute in France, which began expanding its colonies in Africa in the early 1900s.
Art was among the spoils returned to the motherland. Museums hosted major exhibitions, which were seen by figures like Picasso, Matisse and Brancusi.
That connection with the great masters of modernism is one of the reasons Fang artwork goes for such enormous sums at auction. It's also partly why France remains the centre of trade in African tribal artwork today.
A Hawaiian Akua ka'ai figure will also feature with an estimate of $471,753-707,630.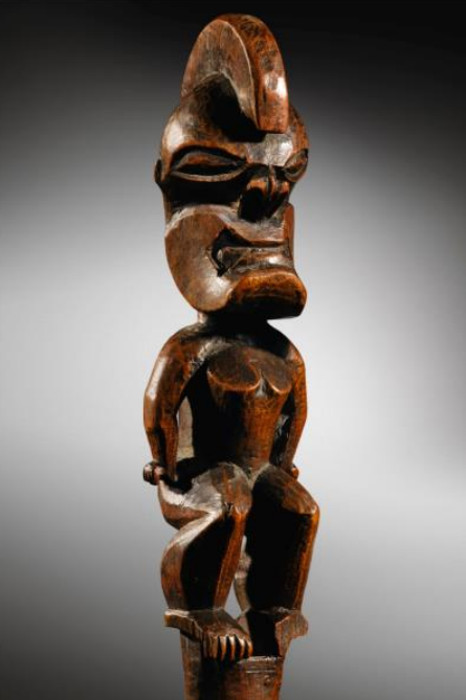 These wooden staff carvings were designed for spirits to inhabit during tribal ceremonies. The example offered in the sale is an especially fine specimen, among the largest of the 60 or so known.
It's likely this staff would have been carried by an important religious figure.