A staircase from the iconic Eiffel Tower has sold for almost $200,000 at auction in Paris.
The 25-step spiral staircase measured four meters tall, and was originally part of the famous structure when it opened to the public in 1889.
It had initially been expected to sell for $40,000-$60,000, but soared to a final price of $190,885 at the Artcurial auction house on November 27.
The winning bidder for the historic piece of architecture was reportedly an anonymous collector based in the Middle East.
Artcurial had previously sold two further sections of the famous staircase; the first back in 2013, which realized $249,000, and the second in 2016, which sold for a staggering $593,000 (more than 10 times its estimate).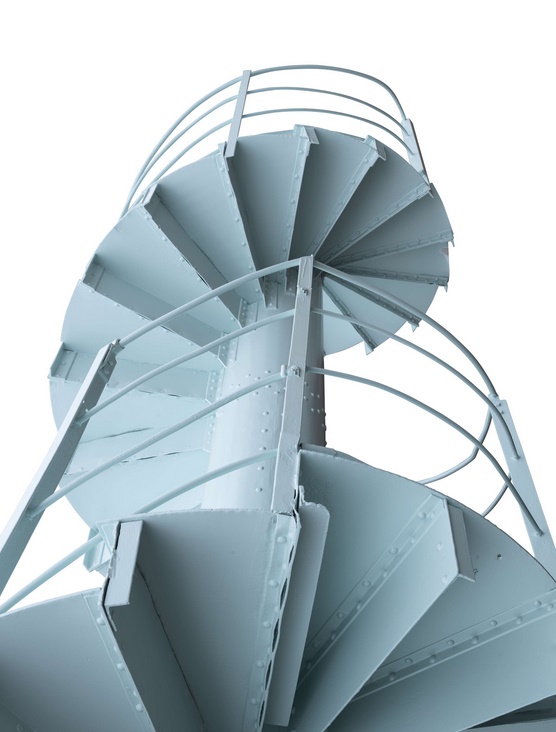 The Eiffel Tower was designed by French engineer Alexandre Gustave Eiffel, and constructed as the grand entrance to the 1889 Paris Exposition.
Today it is one of the world's most iconic landmarks, which welcomes millions of visitors from around the globe each year.
In 1983, the installation of an elevator between the second and third floors of the towers required the removal of the spiral staircase.
It was cut into 24 separate sections, with one kept on the first floor of the tower and three donated to the Orsay and La Villette museums in Paris, and the Museum of Iron History in Nancy.
The remaining 20 sections were then sold at auction, and today many can be found at prestigious sites around the world such as Disneyland, the Statue of Liberty and the Yoishii Foundation gardens in Japan.
Others were acquired by wealthy private collectors, including the section sold at Artcurial, which had originally found a new home in Canada before being consigned to sale 35 years later.