The only-known private photograph of the WWII Hiroshima bomb explosion is heading for sale at Cowan's Auctions next month.
The photograph was taken by Lt. Russell E. Gackenbach, the last surviving crew member from the mission which dropped the world's first nuclear bomb on Hiroshima on August 6, 1945.
Gackenbach's personal archive, which includes the photograph, the camera he took it with and other items of military memorabilia, will be offered for sale in Cincinnati on June 21.
According to the auction house, the sale offers a "once-in-a-lifetime chance to own this unique documentation of one of the watershed moments in human history."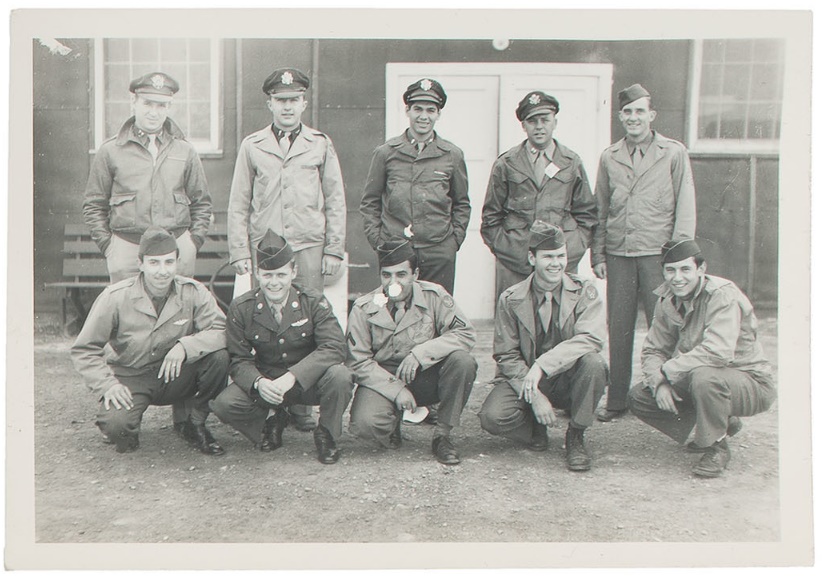 Russell E. Gackenbach served as a 2nd Lieutenant in the 509th Composite Group, and flew in both missions which saw two nuclear bombs dropped on Japan in August 1945.
The two attacks killed an estimated 130,000 – 226,000 people and helped force the Japanese surrender, effectively ending World War II.
During the first mission on August 6 he served as the navigator on board the B29 bomber Necessary Evil, whose crew were responsible for observing and photographing the detonation over Hiroshima.
"I never heard the words 'atomic bomb,' " he told Radio Diaries in 2018. "We were only told what we needed to know, and keep your mouth shut."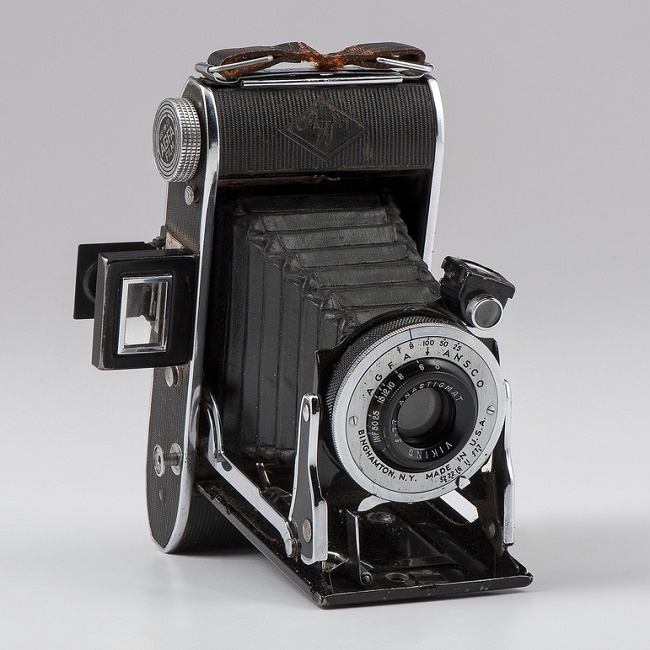 Due to the highly secretive nature of the mission, all crew members were searched before they boarded the aircraft. However, Gackenbach still managed to somehow smuggle his personal Agfa Viking camera onto the plane.
Less than a minute after the Enola Gay dropped the 'Little Boy' bomb, detonating above the city with a blinding flash, a huge mushroom cloud began to rise above the landscape.
It was at this moment that Gackenbach grabbed his own camera and used it to capture two remarkable and historic photographs.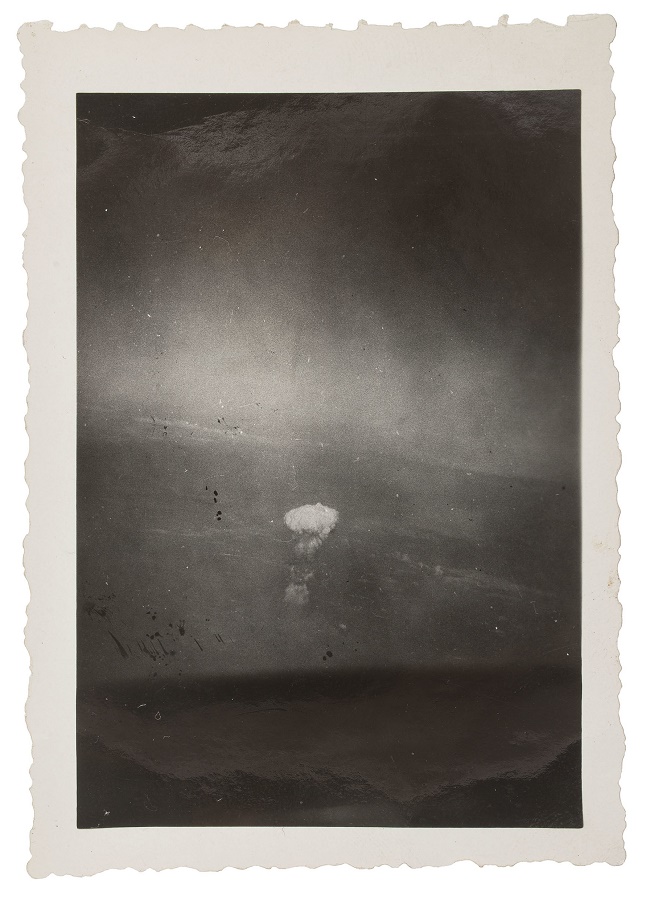 They were the only two non-government photographs ever taken of the historic Hiroshima blast, which instantly killed approximately 70,000 – 80,000 people and eventually caused the death of almost 150,000 people.
Gackenbach later donated one of the photographs to the archives of Lehigh University, and the other – the only one remaining in private hands – is the photograph now offered at Cowan's Auctions.
In addition to the unique photograph, Gackenbach's archive also includes the Agfa Viking camera he captured it with; his own collection of Air Force officer insignia, wings, patches and bars earned throughout his military career; and several photographs featuring the Necessary Evil and its crew.