A German Enigma machine codebook designed for use aboard a second world war U-boat has smashed its estimate at auction.
Valued at $30,000, it sold for a phenomenal $225,000. That's a world record for an Enigma code book at auction. The previous highest figure was the $146,500 paid for a Kurzsignalheft (Short signal book) in 2014.
The rare document is a Wetterkurzschlussel (Weather short signal book), used to report conditions at sea back to the German admiralty. The U-boat fleet would surface at regular intervals throughout the day and carry out a brief survey of weather and swell. This information meant the Nazis had detailed information on the Atlantic that could be used to plan attacks and organise surface shipping.
Buyers pay top dollar for Enigma related artefacts from U-boats because the vast majority were destroyed before the vessels were captured. This booklet is designed to disintegrate on contact with water, making the process much easier.
A 15th century Swiss edition of Aesop's Fables was another star of the sale, achieving $106,250.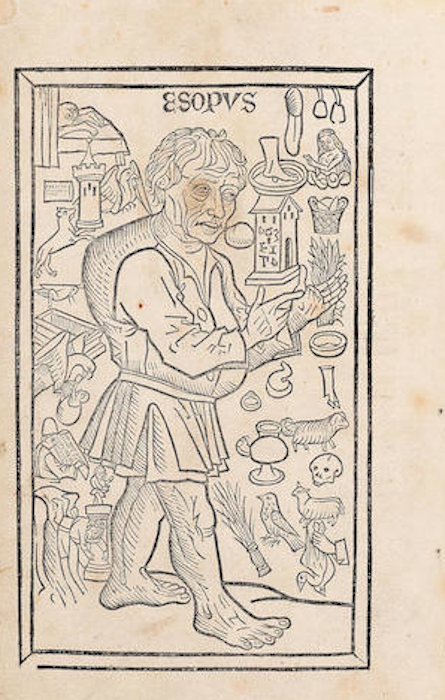 Aesop (circa 620-564 BC) was born in Thrace, a region that spanned parts of Bulgaria, Greece and Turkey. He ended up a slave on the island of Samos, where he began telling the morality tales that have entranced children for millennia. However, it's a fair bet they've changed a lot since his time as Aesop never wrote his stories down. 
This book was printed in Basel circa 1489 by a bookseller named Jacob Wolff von Pforzheim. The morocco binding was made in the 19th century.
One of the main appeals of this work, apart from its age and rarity, is the series of 192 charming woodblock illustrations produced for these ancient morality tales. The translation into Latin is by the 5th century Roman writer Romulus.