A jacket worn by Michael Jackson in a legendary 1984 television commercial for Pepsi made the top price of £250,000 at a recent auction in Herfordshire, UK.
Jackson wore the black and white leather jacket by La Rocka in the Pepsi New Generation commercial.
The ad showed a boy mimicking the star's trademark dance moves, until he is delighted to be joined by Jackson (and his brothers) himself.
The high-budget commercial was a hit, but is now better known for an on-set accident. Jackson was burned by fireworks during filming, suffering serious injuries. The painkillers prescribed for his second-degree burns may have played a role in the addiction that led to his death.
The singer, born in Gary, Indiana in 1958, was undoubtedly the biggest pop star in the world at the time, two years after the record-breaking Thriller album. A rerecording of Billie Jean, one of seven singles from the record, plays over the commercial.
The leather jacket was made for the La Rocka brand of British designer Lloyd Johnson. Johnson's looks have a long connection with rock and pop musicians, and the La Rocka style was introduced to cater to the rockabilly revival of the 1980s.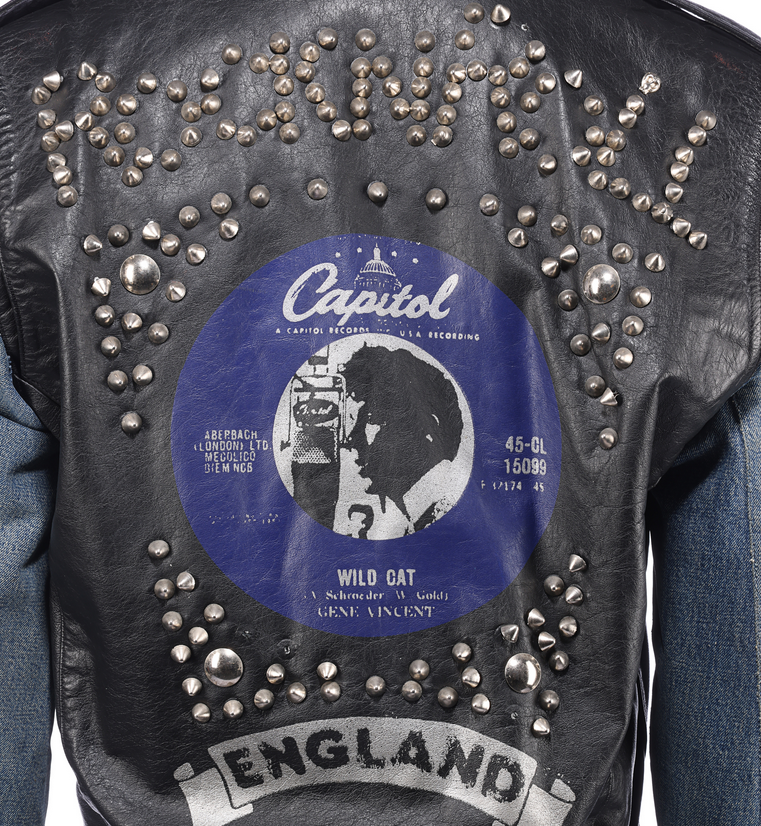 A La Rocka jacket worn by George Michael was also sold.
Another La Rocka jacket, worn by George Michael in the video for I Knew You Were Waiting (For Me) was also sold. That sold for just short of £100,000 against a £30,000 to £60,000 estimate.
The Jackson jacket was listed with an estimate of £200,000 to £400,000.
The sales show how fashion affects artists in the collectibles market long after they have passed away.
George Michael is the subject of a lot of attention right now. Netflix hosted a major documentary on him in 2023 and his Wham! bandmate Andrew Ridgeley has written a memoir. Memories of Michael have been overwhelmingly positive.
Jackson still has a huge fanbase. His music is among the most popular ever released. However, even after death he is a highly controversial figure. He was accused of sexual abuse while alive, and further allegations have been made since his overdose death in 2009, aged just 50.
The jackets were sold alongside hundreds of other lots in a 4-day in-person and online sale from November 9 – 12.