More than 1,800 items from classic horror films including A Nightmare on Elm Street and The Shining will go under the hammer next month in an auction expected to raise over £12 million.
The four-day event hosted by Propstore gets underway on November 9.
Most eye-catching is the original glove with razor-blade fingers worn by Robert Englund as Freddy Krueger in the 1984 slasher A Nightmare on Elm Street. The iconic prop is estimated to sell for up to £400,000.
An original hand-drawn design sketch accompanies the item that was the signature weapon of serial killer Freddy.
The most frightening films in history
The mask and costume of machete-wielding antihero Jason Voorhees from the Friday the 13th franchise are valued at an estimated £100,000 and £40,000-£80,000 respectively.
Stanley Kubrick fans can bid on an annotated script from the chilling 1980 classic The Shining, which carries a top estimate of £60,000.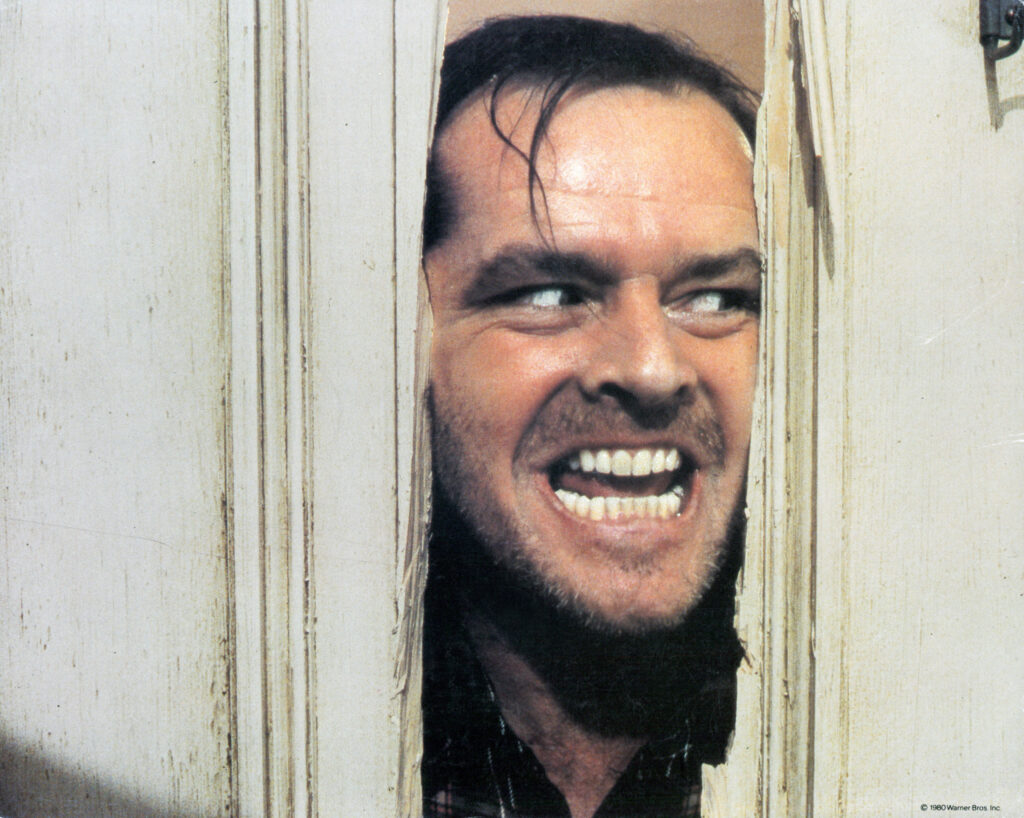 Jack Nicholson's performance has helped make The Shining an enduring horror classic.
Razors wielded by Johnny Depp in 2007's Sweeney Todd could fetch up to £30,000.
More modern horror is also represented. Buyers can grab a makeup display of clown Pennywise from 2019's It Chapter Two (£12,000). One of the iconic Ghostface masks from 2011's Scream 4 has a £10,000 estimate.
Child star of Poltergeist Oliver Robins is selling his autograph book alongside a signed cast photo from the 1982 supernatural thriller. They are valued at £12,000.
"Each page is a vivid reminder of the passion and camaraderie that fuelled our efforts in bringing this cinematic masterpiece to life," said Robins.
The auction will be open to online, phone and absentee bids, with live bidding taking place at BAFTA's London headquarters for the first two days.
Propstore says it expects the event to be its highest-grossing entertainment memorabilia sale to date.
The horror genre is alive and kicking, and Halloween is the perfect prelude to this spine chilling sale.