Two highly sought-after animation cels from classic Japanese animes Dragon Ball Z and Akira raised impressive sums at Heritage Auctions' recent sale.
The first, a production cel showing the character Majin Vegeta from the Dragon Ball Z franchise, went for $144,000.
It is from a pivotal scene. In the "Final Atonement" sequence, Vegeta sacrifices himself to an explosion.
The cel was part of a setup that includes a background painting. They were sourced from the franchise's 1993 TV special.
The Dragon Ball Z fanbase is global and multigenerational. Anime are no longer the preserve of children. The significance of the scene and popularity of the character no doubt helped make this such a valuable cel.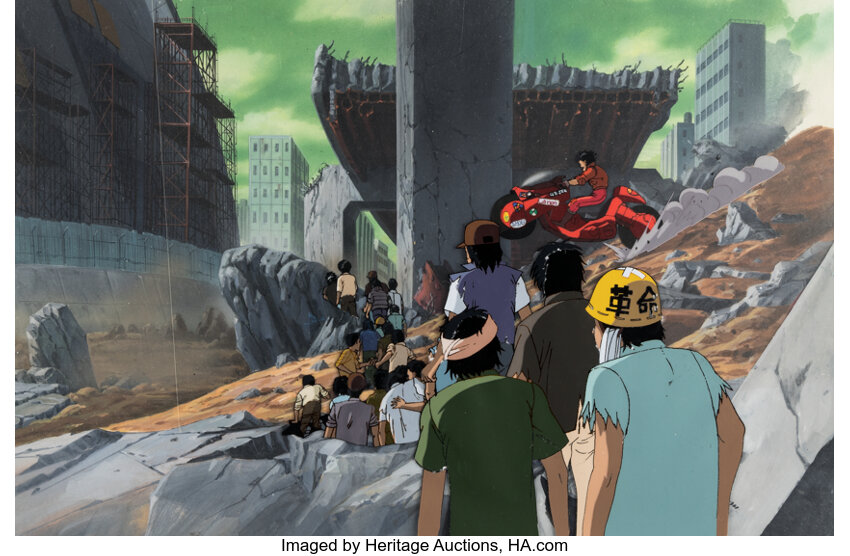 Kaneda is among the least responsible motorists in movie history.
Also sold were 2 cels from Akira, one of the greatest Japanese films of all time.
One cel sold for $48,000. It shows protaganist Shotaro Kaneda riding his iconic motorcycle with typical disregard through a crowd.
Sold, were a five-cel setup on the original background painting used.
The 20" x 14" cel is large and is of one of the movie's most memorable moments. It will doubtless make a fine display piece.
Akira is the film that brought Japanese anime into the mainstream. Cels like this, especially with matching background art, are highly sought after.
Iconic anime art can reach extremely high values. It carries cultural weight, and fandoms worship some movies and characters.
There's no reason to suggest that the market will not continue to rise in future.