A vase bought in a U.K charity shop for just £1 has been valued at up to £80,000, after it was discovered to have been made for a Chinese Emperor.
The remarkable discovery is now set to hit the auction block with Sworders Fine Art Auctions, as part of their Asian Art auction on November 8.
The consignor had originally bought the vase in a Hertfordshire charity shop because he liked the design, and had no idea of its history or value.
He then listed it for sale on eBay with a low starting price, and was instantly deluged with offers and enquiries from frantic bidders around the world.
Realizing the vase could be a little more special then he realized, he quickly removed it from the site so he could do some more research.
He then took the vase for an appraisal at Sworders Finer Art Auctioneers, and was stunned to learn his £1 purchase was in fact a Chinese royal treasure worth £50,000 – £80,000 ($60,000 – $100,000).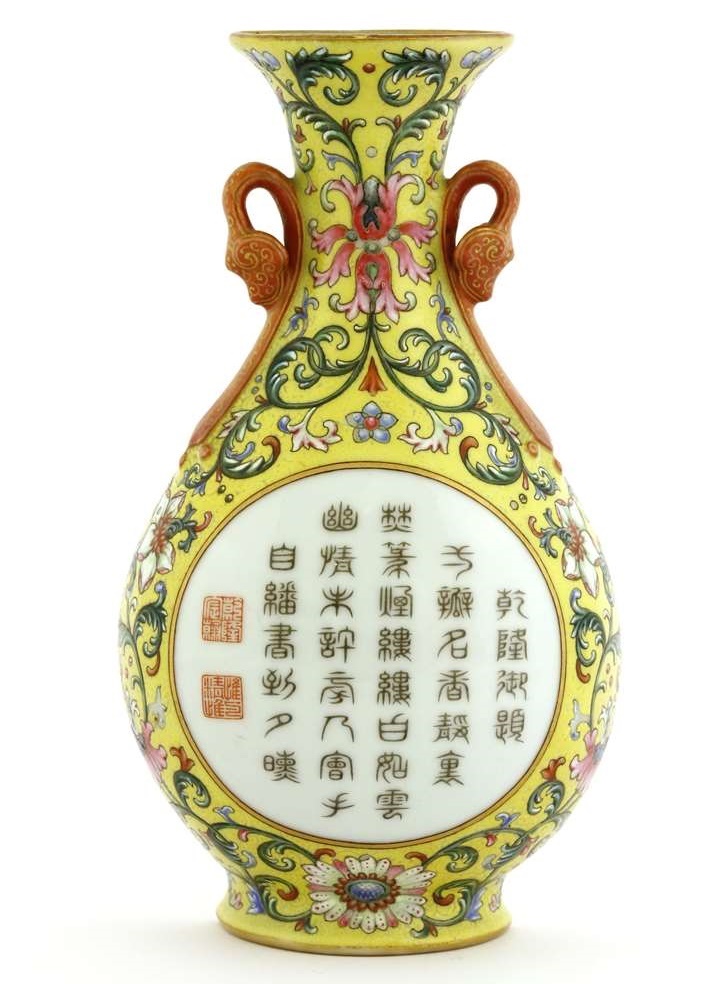 The vase had been made for the Qianlong Emperor, who ruled China from 1735 until 1796 and was renowned for his love of porcelain and the decorative arts.
The famille rose vase, which stands just eight inches tall, was designed to be hung from a wall and is inscribed with an imperial poem praising incense.
The intricate floral decoration is painted onto a yellow base, a colour which was traditionally reserved for the Emperor.
It also bears two two iron-red seal marks which read "Qianlong chen han" (the Qianlong Emperor's own mark) and "Weijing weiyi" (be precise, be undivided).
The marks and inscriptions suggest the piece was commissioned by the Emperor himself and produced in the Imperial kilns for use in one of the royal palaces.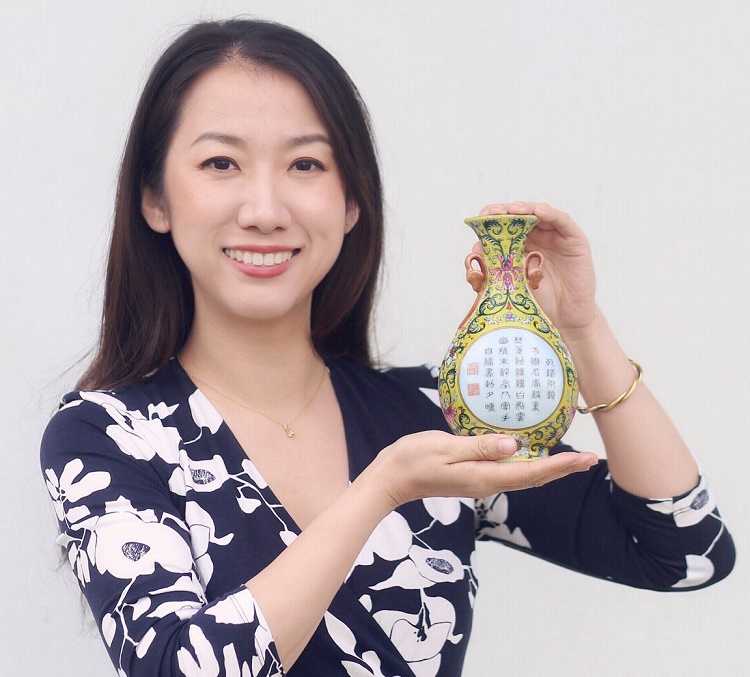 In recent years several pieces of porcelain made for the Qianlong Emperor have been discovered in local auction rooms, where they've stunned experts by selling for eye-watering amounts.
Earlier this year a unique vase which had spent 20 years in a box, having been inherited from the owner's elderly aunt, sold at Exeter auctioneers Bearnes Hampton & Littlewood for £586,000 ($767,000).
In 2017 another Qianlong vase discovered by the Irish auction house Sheppard's sold for €740,000 ($828,260) – surprising its owners, who expected to sell for just €800.
And in 2018 a Qianlong vase was brought along to a valuation day at Sotheby's Paris, after spending decades in an attic tucked away in a shoebox.
The owners had no idea of its value, having inherited it from their grandparents – and were more than a little shocked when it sold for €16.2 million ($19 million).